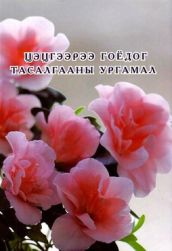 Цэцгээрээ гоёдог тасалгааны ургамал
Compilers: B. Oyuntsetseg, D. Erdenetsetseg, M. Altantsetseg
oyunaa@num.edu.mn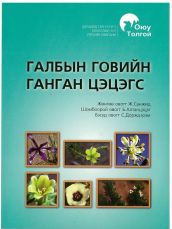 Галбын говийн ганган цэцэгс
Compilers: J. Sanjid, B. Altantsetseg, S. Dorjderem
This book is 108 flowers at Galbi Gobi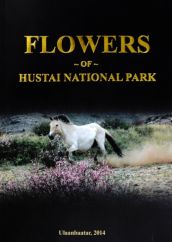 Flowers of Hustai National Park
Compilers: J Sergelenkhuu, B. Oyuntsetseg
The freshly published album "Flowers of Hustai National Park" is being handed to you, dear readers who love and are interested in nature and flowers. Any beautifully colored flowers make whoever inspired and excited. This album included the flowers of 251 species, 175 geniuses and 48 families in Hustain Nuruu that could represent the vegetation of Mongolian mountain steppe.
Batlai Oyuntsetseg email: oyuntsetseg@num.edu.mn, oyuna62@yahoo.com Jambal Sergelenkhuu: seegii_hustai@yahoo.com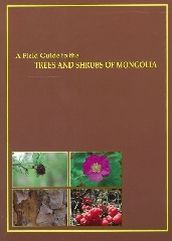 A Field guide to the Trees and Shrubs of Mongolia.
Compilers: R. Tungalag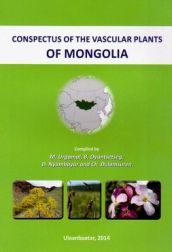 Conspectus of the vascular plant of Mongolia
Compiled by: M. Urgamal, B. Oyuntsetseg, D. Nyambayar, Ch. Dulamsuren
Knowledge of the vascular plant flora of Mongolia has been firstcompiled by Grubov (1982) in the "Keys to vascular plants of Mongolia", a flora which was published in Russian and later on translated into English ( Grubov 2001 ). While Grubov's flora includes keys for species indentification and information on the distribution of species within Mongolia, Gubanov (1996) published a list of the vascular plant species and their distribution known at that time from Mongolia in his.
Batlai Oyuntsetseg email: oyuntsetseg@num.edu.mn, oyuna62@yahoo.com